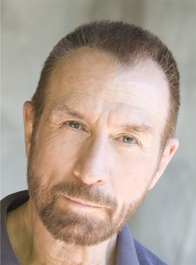 Barry Creyton, actor, playwright, director, has worked extensively in British theatre and television, and in his native Australia where he's known nationally as a star of stage and television. In Los Angeles he's appeared in productions for LA Theatre Works, Blackstone Audio and the Antaeus Theatre Company.

He wrote the sketch material for the Off Broadway revue, Secrets Every Smart Traveler Should Know, which ran for two and a half years in New York. In Los Angeles, his musical adaptation of Noel Coward's Peace In Our Time won the L.A. Weekly Annual Theatre Award and the Ovation Award, while in his native Australia, he received the prestigious Kessell Memorial Award for his outstanding contributions to Australian theatre as actor, playwright and director.

In 2014, he received the International Noel Coward Writing Award.

His plays are produced in more than twenty languages, and his novels are published by Random House. He directs multi-cast audio productions including his adaptations of Romeo and Juliet, King Lear and The Tempest for Blackstone Audio, and Cyrano de Bergerac and As You Like It for LA Theatreworks.

His most recent novel Murder is Fatal, a parody of the noir genre, was published in 2017.
---
NEW YORK

playwright

Bret Adams Ltd

Bruce Ostler

448 West 44th Street

New York NY 10036

(212) 765-5630

BOstler@BretAdamsLtd.com

LOS ANGELES

novelistCineLit Management


Anna Cottle; Mary Alice Kier

23403 Lane Court

Santa Clarita, CA 91380

(310) 613-6518
cinelit@att.net


LONDON

playwright

MLR Representation

Helen Mumby

44 South Molton street

London W1K 5RT

United Kindom

+44 (0)20 7499 1411

helen@mlrep.com

AUSTRALIA

actor ~ playwright ~ director.

Cameron's Management

Anthony Blair

61 Marlborough Street, 7th floor

Surry Hills, Sydney, NSW 2010

Australia

+61 (0)2 9319 6866

a.blair@cameronsmanagement.com.au
American Actors Equity ~ British Actors Equity ~ Australian Actors Equity
Writers Guild of America ~ Dramatists Guild of America ~ Australian Writers Guild
La Société Française des Auteurs et Compositeurs
email Barry Creyton