biography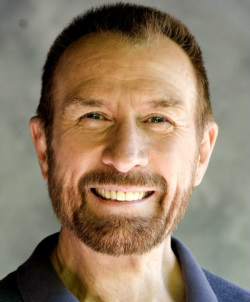 Creyton began his career at the age of 17 in theatre and in radio in Australia and by age 20, was playing leads on stage, and in national radio productions. He also hosted his own weekly radio program devoted to theatre news and interviews. At 21, he made his Australian television debut as Lorenzo in a national television production of The Merchant of Venice.

He became well known to Australian theatre audiences starring in a string of popular musicals at Sydney's Music Hall Theatre. He authored two of these: Lady Audley's Secret, and a satire on the TV western genre, How The West Was Lost; each ran for a year.
---
For three seasons, he starred in the TV series The Mavis Bramston Show. This ground breaking show, the highest rated in the history of Australian television, dealt with topical and political satire; the fictitious eponym never appeared. Creyton wrote material for the series and composed music including the show's theme, Togetherness. At the same time, he wrote a weekly newspaper column, composed music for the Phillip Street Revue and Downstairs Revue theatres, and recorded two bestselling comedy LPs and an album of songs from his TV show. The following year, he starred in his own national TV series The Barry Creyton Show.

Creyton relocated to England for twelve years playing comedy and dramatic roles in London's West End - including Don's Party (Royal Court), Roger's Last Stand (Duke of York's), Ten Years Hard (Mayfair), Urban Guerilla (Soho Poly), a revival of the musical Salad Days and Liz, a musical based on Aristophanes' Lysistrata as well as several revues and the National Tour of Abelard and Heloise.

He appeared in many popular British TV series, including Take Three Girls, Doctor In Charge, The Expert and Kindly Leave The Curb. He played a leading role in the BBC's popular radio serial Waggoner's Walk, and was a frequent broadcaster for the BBC World Service. He also wrote a stage farce, Follow That Husband, produced by Ray Cooney.

On his return to Australia, Creyton starred in many theatre productions - Ayckbourn's Bedroom Farce, Season's Greetings and Absurd Person Singular, Frayn's Noises Off, and in Pack Of Lies, Side By Side By Sondheim, The Owl And The Pussycat, Suddenly At Home, The Philanthropist, and played twins in the comedy-thriller Corpse.

He was a lead writer on the award winning TV series Carson's Law, concurrently writing comedy material for The Mike Walsh Show as well as appearing in over ninety guest spots on this variety show.

He guest starred on many popular TV episodics, but never for more than ten weeks so that his theatre engagements would not be compromised. These roles were generally amorous cads or big-business villains - characters at odds with the comedies he played on the stage. They included The Restless Years, The Young Doctors, Skyways, Cop Shop, The Sullivans, I Married a Bachelor, Cuckoo in the Nest, as well as guest star roles in TV movies, Image of Death, All at Sea, the Michael Powell feature, They're a Weird Mob and the BBC's Robert Louis Stevenson in Australia. During this period, he hosted TV series, That's Life, Hard Day's Week, and guest hosted several TV specials.

He turned to directing, with the musical Nunsense which broke box office records all over Australia, and employed two companies playing simultaneously. With author Dan Goggin's permission, he revised the dialogue for Australian audiences, an exercise he repeated for Irish audiences in the Dublin production which he directed the following year.

A motorcycle accident during the run of Corpse resulted in a badly broken leg. The long recuperation period enabled him to write a stage comedy, Double Act. He starred in the play which broke all time box office records for the Sydney's Ensemble Theatre; the play has subsequently been produced in more than twenty languages with major international stars. A film based on the play was produced in India.

During the run of Double Act, Creyton was honored with the Norman Kessel Memorial Award for his outstanding contributions to Australian theatre as actor, playwright and director as well as an honorary award from the Variety Club of Australia.

Since 1990, Creyton has worked almost exclusively in the United States, principally as writer and director. He relocated from New York to Los Angeles when commissioned to write a movie of the week for Hearst Television, while his off Broadway revue Secrets Every Smart Traveler Should Know ran for two and a half years in New York. His critically acclaimed adaptation of Noël Coward's Peace in Our Time for the Antaeus Theatre Company in L.A. received the Ovation Award and the L.A. Weekly Annual Theatre Award; the L. A. Times voted the production among the best world theatre of the year.

He has appeared on stage at the Antaeus Theatre in Balzac's Cousin Bette, Shaw's The Doctors Dilemma and Moliere's School For Wives and as Apollo in The Curse of Oedipus.

Creyton returns to Australia periodically for theatre engagements, starring in Noël Coward's Blithe Spirit, directing and starring in his own plays, Later Than Spring and Valentine's Day (since produced in several languages and, along with his Double Act, in constant repertoire in Europe), and in 2007 he returned to Sydney's Ensemble Theatre to star in Peter Quilter's play Glorious, and again in 2010 in Quilter's Duets, in which he played four diverse characters.

2012 through 2015, he adapted and directed Shakespeare's Romeo and Juliet, King Lear and The Tempest for Blackstone Audio with actors from the Oregon Shakespeare Festival, and adapted and directed Cyrano de Bergerac and As You Like It for LA Theatre Works. He can be heard in Yuri Rasovsky's audio production Die Snow White! playing opposite Kate Burton. Upon Rasovsky's untimely death, Creyton took over the entire post production on this. In 2015, he played Christopher in Nina Raine's Tribes, joining the Off Broadway cast for the LA Theatre Works production.

His young adult novels, The Dogs of Pompeii and Nero Goes to Rome, co-authored with American writer Vaughan Edwards, are published by Random House, and his novel Murder is Fatal, an affectionate parody of noir movies, was published in 2017.

family history
Creyton is the great grandson of celebrated Shakespearean actor William Hoskins. Hoskins was a leading member of the Samuel Phelps company at Sadler's Wells, London, and tutor to a young Henry Irving, securing Irving's first acting job for him. Hoskins emigrated to Australia in 1856 to take up management of a theatre. The teenage Irving intended to accompany him, but family duties detained him in England where, as Sir Henry Irving, he became the greatest exponent of Shakespeare of 19th Century British theatre. Irving never forgot Hoskins and paid him warm tribute in his autobiography.

As actor-manager, Hoskins played in Sydney, Melbourne, New Zealand and toured America. His performances became legend in their time and when he died in New Zealand in 1886, his obituary stated "as a student and critical reader of Shakespeare, he had no superiors in any part of the world".

Hoskins' son, Thomas George Hoskins, (Creyton's grandfather) was born in New Zealand and trained as an actor by his father. Wanting to escape from the considerable shadow of his father's fame, Thomas changed his stage name to Paul Creyton. Creyton left New Zealand for Australia in 1897 and performed in Sydney and Melbourne before establishing his own theatre company in Queensland.
William Hoskins as Lucio in Shakespeare's Measure for Measure

---

---